Your special event may include any of the following:
Proms/Homecoming Dances
Graduations
Bachelor/Bachelorette Parties
Sporting Events
Concerts
Sweet Sixteen Parties
Holiday Light Tours
Bringing the New Baby Home
Baby's First Ride
Dinner Packages
and so much more…
Book your limo by calling or through our online portal.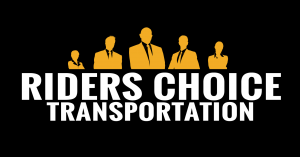 Office: Riders Choice Transportation
Toll Free: 888-775-2909
Seattle Office: (425) 406-6060 – Book Now!
Email: info@riderschoicetransportation.com
URL: riderschoicetransportation.com
3 Fun Reasons to Splurge on a Limousine in MA
Renting a limo in Renton WA is a fun thing to do every once in a while, but for most people, it is a luxury. So when you do splurge on a limo ride, you want the experience to be special. At Riders Choice Transportation, we know that when many people ride with us, they are marking a special occasion. And to make that occasion even more special, you need to take the limousine in Renton to something fun.
Need ideas? Here are three fun reasons to splurge for a ride in a limousine in Renton.
Renton City Tour
Renton, MA, is actually quite a beautiful city, especially in the spring and fall. It's full of history and landmarks that those of us who live in the area often take for granted. If you have friends or family visiting from out of town, show them around in style with a tour around Renton. Combine historical landmarks with your favorite hangouts and wrap up with dinner at one of the city's many fantastic restaurants.
Wine Tasting or Brewery Tour
If you've ever done a wine tasting or brewery tour, you know that it's wise to have a designated driver. But rather than making one of your friends miss out on the fun, step the experience up a notch by hiring a limo to take you around. Even better, you won't have to worry about directions or whose care you're going to take. Just work out your itinerary and let the driver take care of the rest!
A Ride to Another Ride
Have you always wanted to take a hot air balloon ride or spend a day on a yacht? You can make a special day like that even more memorable by taking a limo ride to your ride! Not only is it a fun way to glam up the experience, but it also makes planning easier. All you have to do is let the driver know what time you need to get there, and they make sure you arrive on time.
Why Rent A Limousine?
Do you want to make your special occasion really special? Renting a limousine is a great way to do it! A Renton Washington limo rental service can make your event more special and give you a chance to have a great time. You can use it for a party, a wedding, or even a night out with friends. Renting a limo can give you a chance to ride in style and make your event even more memorable.
Limousine Renton | Riders Choice Limo
Whether you need a ride to a special event or just a ride to the airport, Riders Choice Transportation Limo has you covered when you need a limousine in Renton. We have a car in our fleet that is perfect for whatever you need.