SEATTLE'S PREMIER RIDERS CHOICE TRANSPORTATION TOWN CAR SERVICE
Riders Choice Transportation Welcomes you to Seattle's Airport taxi and Seattle Town Car Service. We offer convenient, reliable, professional, and friendly Seattle airport taxis. It is the last-minute rush or a reservation well in advance; you can count on us to get you to and from Seattle Airport with comfort and reliability.
We provide Taxi to Seattle Airport and cruise ship terminals Pier 66 and Pier 91. You can trust our Seattle Airport Transportation to provide unbeatable, around-the-clock Seattle Taxi serving the Seattle Metro area, Seattle Airport Taxi specializes in service to and from Seattle International Airport. We provide service 24/7 7 days a week.
When you ride with Seattle Airport Transportation, YOU are-provided access to our fleet of new Lincoln Town Cars, SUVs, Van's Shuttle Buses, as well as the most luxurious selection of stretch limousines. Seattle Airport Transportation upholds its reputation as the best Airport Car Service in Seattle by bringing you comfortably and stylishly to virtually any destination on the state.
OUR CONTACT INFO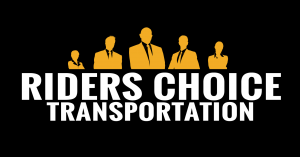 Office: Riders Choice Transportation
Toll Free: 888-775-2909
Seattle Office: (425) 406-6060 – Book Now!
Email: info@riderschoicetransportation.com
URL: https://www.riderschoicetransportation.com/
PROFESSIONAL AND AFFORDABLE
We always provide affordable flat rate Airport Taxi services near you for the Seattle areas, and our airport transportation drivers are still courteous and professional. Our cars are immaculate and well maintained to provide hassle-free Seattle Airport Transportation.
We provide reliable and affordable transportation for any occasion. It can be from/to Airport, local, Wedding, or proms. We understand the importance of getting you to your destination safely and promptly, which is why we pride ourselves on being on time, every time. At Riders Choice Transportation, we keep customer satisfaction in mind and do not provide service like a regular cab service, which never shows up on time, or insist clients to pay with cash. We accept all major credit cards, and you can pay with your choice of payment.
We offer service To / From Seattle, Bellevue, Redmond, Mercer Island, Issaquah, Renton, New Castle, Snoqualmie, Kirkland, Bothell, Mill Creek, Lynnwood, Everett, Tacoma, Puyallup, Federal Way, Auburn, Sumner, Spanaway, Lakewood, and Surrounding areas.
No Hidden Charges! Compare Our Rates with any Taxi Service Fully Licensed, Insured and Permitted Corporate Accounts are Welcome
Why get a taxi when you can get a Town Car limo at the same price?
1) Airport Shuttle Service
2) Limo Service
3) Charter Bus Service
OUR SERVICES
CORPORATE GROUND AIRPORT TRANSPORTATION SERVICES TO SEATAC AIRPORT
Let Riders Choice handle all of your car service airport transportation to SeaTac Airport from Seattle or SeaTac Airport to Cruise Pier #91 and Pier #66 and Washington Cruise Ship Terminal. Our car service transportation chauffeurs are all highly experienced drivers committed to providing the best limousine and town car rentals to SeaTac Airport for the best airport transportation experience available in the Seattle WA metro surrounding areas.
If what you expect is "First Class" Town Car & Sedan Rental Limo Transportation Services To SeaTac Airport for transportation, we are your best choice for a limo company or airport transportation resource for group events. Our Seattle car service top SeaTac Airport offers Pre-Cruise Tours and much more. Why wait at the Seattle airport when you can relax and enjoy a tour of Seattle in the comfort of your town-car airport limo transportation.
| Terminal # | Town Car (1-4) | SUV (4-6) | Van (6-10) |
| --- | --- | --- | --- |
| Pier 66 | $60 per car | $75 per SUV | $12 per person |
| Pier 91 | $75 per car | $85 per SUV | $15 per person |
| Seattle | $60 per car | $65 per SUV | $12 per person |

It is not the most glamorous of journeys, but it is an essential one: getting yourself with baggage in tow, into Seattle-Tacoma International Airport. The easiest method and the cheapest is to find someone to take you – Below are just other options for you to think about and compare:
Drive your car or truck
Parking in the SeaTac garage is expensive — and very convenient. In the overall parking area (a couple of floors above the terminal, parking on precisely the same level as the terminal costs extra), parking is $28/day or $130/7-day week. Here is a well-kept secret; however: You can generally find discount vouchers on SeaTac's website, often for $19/day or even $99/week, at portseattle.org/Sea-Tac/Parking-and-Transportation/Parking/Pages/Parking-Promotions.aspx. Do the math: For a brief trip, parking in the airport may be more economical than a taxi that is round-trip or rideshare; there is something to be said for having your car right out there, if not. (We all have our little splurges, right?)
Bestparking.com (program available): This website provides a complete rather than a per-day pace, but the prices were similar. One day's deposit plus $5 service charge required. Perfect, in Park-N-Jet Volume 1, was 41.91. Aboutairportparking.com: Once again, Park-N-Jet Lot 1 offered the lowest rate; in this situation, $5.95/day. All websites note indeed whether the lot has a free airport shuttle and 24-hour security (most have), and the space from the airport.
Find a ride
When you use taxis and rental cars, you are at the mercy of the taxi company and if you need to leave your vehicle at home and have been ineffective at bribing someone to take you. All of Seattle cabs charge the identical metered rate, set by town, of $2.70/mile, plus pickup charge, and time fee for traffic delays. Many companies (among them Yellow Cab, Orange Cab, and Far West) bill a flat rate of $40 in the downtown core. (Remember to double this, to account for your trip home, in case you are comparing with airport parking rates.)
Another option: ride-sharing vans such as Shuttle Express, which supply the trade-off of a convenient pickup and generally lower fares than taxis, but possibly a longer travel time (as you're sharing the ride with others who'll need picked-up). Here cost comparison, from three B places — Ballard, Beacon Hill, and northeast Bellevue. Estimates (from destination for SeaTac (for comparative purposes only) are tips not included. Beacon Hill: cab $39, Uber $26-35 (for UberX, the lowest-price version), Lyft $24, Shuttle Express $43. Shuttle Express $41, Ballard: taxi $ 56, Uber $35-46, Lyft $35. Bellevue: taxi $63, Uber $40-53, Lyft $39.