Riders Choice Car Services Transportation offers:
SEATTLE'S PREMIER RIDERS CHOICE TRANSPORTATION TOWN CAR SERVICE
Riders Choice Transportation Welcomes you to Seattle's Airport taxi and Seattle
Town Car Service. We offer convenient, reliable, professional, and friendly Seattle airport taxis. It is the last-minute rush or a reservation well in advance; you can count on us to get you to and from Seattle Airport with comfort and reliability.
We provide Taxis to Seattle Airport and cruise ship terminals Pier 66 and Pier 91. You can trust our Seattle Airport Transportation to provide unbeatable, around-the-clock Seattle Taxi serving the Seattle Metro area, Seattle Airport Taxi specializes in service to and from Seattle International Airport. We provide service 24/7 7 days a week.
When you ride with Seattle Airport Transportation, YOU are provided access to our fleet of new Lincoln Town Cars, SUVs, Van's Shuttle Buses, as well as the most luxurious selection of stretch limousines. Seattle Airport Transportation upholds its reputation as the best Airport Car Service in Seattle by bringing you comfortably and stylishly to virtually any destination on the state.
OUR CONTACT INFO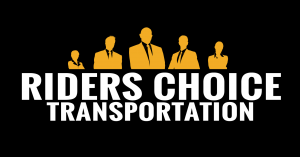 Office: Riders Choice Transportation
Toll Free: 888-775-2909
Seattle Office: (425) 406-6060 – Book Now!
Email: info@riderschoicetransportation.com
URL: https://www.riderschoicetransportation.com/
OUR SERVICES
CORPORATE GROUND CAR SERVICE TRANSPORTATION TO SEATAC AIRPORT
Let Riders Choice handle all of your car service airport transportation to SeaTac Airport from Seattle or SeaTac Airport to Cruise Pier #91 and Pier #66 and Washington Cruise Ship Terminal. Our car service transportation chauffeurs are all highly experienced drivers committed to providing the best limousine and town car rentals to SeaTac Airport for the best airport transportation experience available in the Seattle WA metro surrounding areas.
If what you expect is "First Class" Town Car & Sedan Rental Limo Transportation Services To SeaTac Airport for transportation, we are your best choice for a limo company or airport transportation resource for group events. Our Seattle car service top SeaTac Airport offers Pre-Cruise Tours and much more. Why wait at the Seattle airport when you can relax and enjoy a tour of Seattle in the comfort of your town-car airport limo transportation.
LOWEST RATES
NO HIDDEN FEES
NO MILEAGE FEES
FAST SERVICE
INSTANT ONLINE QUOTE
We offer service to / From Seattle, Bellevue, Redmond, Mercer Island, Issaquah, Renton, New Castle, Snoqualmie, Kirkland, Bothell, Mill Creek, Lynnwood, Everett, Tacoma, Puyallup, Federal Way, Auburn, Sumner, Spanaway, Lakewood, and Surrounding areas.
No Hidden Charges! Compare Our Rates with any Taxi Service Fully Licensed, Insured and Permitted Corporate Accounts are Welcome
Why get a taxi when you can get a Town Car limo at the same price?
1) Airport Shuttle Service
2) Limo Service
3) Charter Bus Service

WINERY PACKAGES
CORPORATE PACKAGES
NIGHT OUT PACKAGES
GRADUATION PACKAGES
AIRPORT PACKAGES
CONCERT/SPORT PACKAGES
WEDDING PACKAGES
BIRTHDAY PACKAGES
DELIVERY SERVICE
At Riders Choice, Our SeaTac Airport Town Car & Limo Service is Comfort in Style. Whether you are attending a conference, traveling with family, or catching a trip for a getaway, visiting new areas can be an enjoyable experience. However, the task of going from A to B? Not too much. Riders Choice offers the fastest, most exceptional private town car and limo transportation to SeaTac airport.
Seattle's Top Rated Town Car Services to SeaTac Airport.
Do you need to Schedule a Pickup from SeaTac Airport? Here's What to Expect:
Here Is What You Want to Know:
Riders Choice Airport Transportation drivers go the distance to ensure that your travel is improved by, including iPad and iPhone chargers, for your comfort and convenience and stocking free water. Riders Choice Airport Transportation offers Cruise Terminal Transport services that could get your group to your hotel, directly to the cruise terminal, or even on a sightseeing adventure the day before your check-in. We invite you to ask about private Woodinville Wine Tours.
Is your family heading off on vacation?
At Riders Choice Airport Transportation, we are glad to have your little ones along for the ride. So, you are ready for a trip please note the following considerations: Please note that for liability purposes, we cannot be the ones to complete the installation of a babies car seat, nor to secure your kid in their booster seat. If you need the vehicle seat for a round trip, we'll be pleased to keep it in place and have it accessible.
Are you scheduling car services to SeaTac Airport for a loved one or business partner?
Enjoy more time of your own and the peace of mind that comes with a transportation service. When an incident happens, Riders Choice Airport Transportation has you covered with insurance of at least one million, as needed of any company with a permit. Whether you are traveling business or fun, hiring a private limousine transportation company in Seattle too, and form does not just streamline your planning. Here a round ride city sets the tone for your trip:
Are you deciding on a budget-friendly lot like Master Parking or Wally Park? There are shuttle wait times to think about it.
Before you combine the security, checkpoint crowds squeezed into your small seat on the airplane, all of this, of course, is for travelers coming and going from Seattle's SeaTac Airport. When you choose Riders Choice Upon arrival at SeaTac airport, you can get off at the curb closest to your gate. Your car services chauffeur driver will retrieve your bags, and you are free to create your way to the departure terminal feeling refreshed, and with time to spare.
Choice 1: Baggage Claim Level Curbside
When you have picked up your luggage, notice the exit number of the nearest doorway. Your car service limo driver for Seattle will be there within minutes to help you at the curb. It's most convenient for families who might have a great deal of luggage in tow, as it reduces the amount of walking required to reach your vehicle and guests that are not familiar with SeaTac, as well as tourists. They will stage the automobile in the ground transportation area as soon as your car services limo driver in Seattle receives notice that your plane has landed.
Option 2: Meet & Greet
As soon as you reach your assigned baggage claim carousel, then you could be greeted with a car services limo Seattle limo driver holding your party's name on a signal. Your care services limo driver to SeaTac Airport driver will assist with your luggage, then escort you to your car or truck. Meet & Greet service, the airport limousine pickup is a popular option for executives, travelers with a great deal of luggage, or anytime you'd like to make an impression. When being picked up, keep in mind that our driver knows that your entire name and address, so it is simple (and significant) to confirm that you are driving with us.
What if you need to cancel your Seattle airport transfer?
Do not worry; we know that travel plans can change. Also, not an issue –we ask that you call in advance, and we will immediately process your request. Additionally, Riders Choice Airport Transportation saves you time. Did you know that the average person driving spends 38 hours each year stuck in traffic? And it is a complete waste of time. Make use of your spare moments in a chauffeured car to catch up on emails and essential calls. Or, even better, take a few moments for yourself to unwind.
Why choose Riders Choice for Seattle airport limousine services?
A leading hub for the greater Seattle region, SeaTac serves over 42 million passengers each year. Think back to the last year or so traveling to the Seattle-Tacoma International Airport – and the massive traffic of cars driving to and from SeaTac still leaves for a driveway year-round even though you were lucky enough to stop traveling through a busy holiday weekend. Also, after you are going after the morning rush, our Seattle car and limo service make getting to a gate simpler. Parking lots fill up fast, not to mention the airport's garage prices $28 daily. To learn more about our airport transportation service can benefit your next excursion, contact our customer service team, that are readily available for you 24 hours a day, 365 days a year.