Tacoma Airport Taxi | 24/7 Flat Rate Airport Taxi Tacoma
Call Riders Choice Transportation in Tacoma Flat Rate, on time, SUV, VANS Quality Service, and Great Rates. No Hidden Charges. Multiple Payment Options. Book Online. Highlights: Zip codes 98402 98403 98404 98405 98406 98407 98408 98409 98411 98412 98413 98415 98416 98417 98418 98419 98421 98422 98424 98444 98445 98464 98465 98466 98467 98471 98481 98493 Fully Insured & Permitted, No Hidden Charges. 24/7 | Free Cancellation | Complimentary Wait Time. All-Inclusive Pricing | 24/7 Customer Service | Destinations: We Are serving All WA State., On-Time Service.
Limo Party Bus & Town Car Service in Tacoma, King, and Pierce Counties
Whether it is last-minute; You can call or Book Online with Riders Choice Transportation in Tacoma to book a reservation. Our luxurious fleet of cars, taxis, sedans, party buses and limos is always ready to pick you up. We have 4, 6, and 3 passengers' luxury taxi sedan cars by Mercedes Benz, Lincoln MKT, and Party Buses to take you around the Tacoma areas. We offer proven, DISCRETE, late-model luxury cars, and We provide discrete limousine airport transportation for your personal needs and every requirement. Book our limousine taxi service near you in Tacoma, Washington, for 6 to 50 passengers if you are traveling with colleagues, friends, or family. We make sure you all reach your destination together and on time.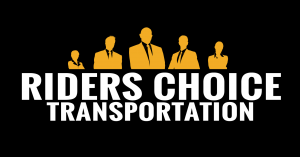 Office: Riders Choice Transportation
Toll Free: 888-775-2909
Seattle Office: (425) 406-6060 – Book Now!
Email: info@riderschoicetransportation.com
URL: https://www.riderschoicetransportation.com/
OUR FLEETS
Call Riders Choice Transportation in Tacoma. You can be confident that the route for your intended journey will be smooth riding and planned. A fully air-conditioned executive taxi car or taxi limousine of your choice will be clean and immaculately presented together with a fully uniformed chauffeur. We offer one million liability insurance policies to all our clients. Our chauffeurs are professionally attired, drug screened, and DOT licensed. We monitor all arrival flights and provide professional, courteous, prompt, and safe transportation services.
Taxi to Airport Tacoma Limo
We have the best cars to make your journey to the Airport a luxury. Our expert drivers will be at your doorstep well before time to avoid any late arrivals at the Airport. Keeping in mind the traffic, distance, and safety, we always ensure that our drivers make it to your place on time. Just give us a call or make a reservation online, our professional driver will knock on your door and take out your luggage to the car. Sit at the back and relax. Just think about the trip ahead and make exciting plans. You will be at your destination soon.
Taxi to Airport Tacoma
Whenever you visit Tacoma for business or pleasure, you need to get a suitable ride to roam around the city. Whether you are meeting an old friend, catching up with former colleagues, scheduling a business meeting, or want to travel the streets, you need a ride. Tacoma is a big city with numerous transportation options such as Uber and Lyft, but it is still hard to find a suitable taxi. The cab is not just a transportation mode, and it should provide comfort, luxury, and affordability.
We provide excellent taxi to airport services to our clients 24/7. Our fleet of cars includes limousines, SUVs, and Sedans. Choose the one that suits you the best and make your travel to the Airport a memorable one. If you want to arrive at the Airport in Style, book our eight-passenger stretch limousine. If you are traveling with friends or family, we have 10, 16, and 20 stretch limousines. Now you do not have to book more than one taxi to fit in all. Book one limo and have fun while our professional driver drives you all to the Airport.
Other than limousines, our brand new fleet of cars also includes sedans with a capacity of 4 and 6 passengers. It includes Lincoln town car, Lincoln MKT, Tesla, and Mercedes Benz S, class. SUVs have Cadillac ESCALADE ESV (capacity six passengers) and SUV SUBURBAN (capacity, seven passengers). Our cars are clean and equipped with the latest technologies to provide you speed and comfort all in one. The latest geo maps guide the driver with up-to-date traffic situations to decide the Airport's exact and fastest route. Please sit back and relax while we drop you at the Airport with safety.
Your time is precious to us. Your safety is our priority.
| Terminal # | Town Car (1-4) | SUV (4-6) | Van (6-10) |
| --- | --- | --- | --- |
| Pier 66 | $60 per car | $75 per SUV | $12 per person |
| Pier 91 | $75 per car | $85 per SUV | $15 per person |
| Seattle | $60 per car | $65 per SUV | $12 per person |
Town Car Taxi Services Tacoma WA
Airport SeaTac transportation provides the best taxi service for its regular and corporate clients. Now going from one corner to another corner of the city is very convenient. We offer a comfortable ride with our fantastic taxi service. It is a safe, reliable, and fast taxi service that you will never regret taking. Our drivers are friendly and know every hook and nook of the cities. Even in severe traffic jams, there are many alternate routes never to be late for your next appointment.
Whether you are going for a last-minute call of the meeting or a social event, we have got you covered with our comfortable and reliable taxi service. Our vehicles are clean, and you will have a fantastic experience riding with us. Wherever you want to go, our state of the art taxi service will take you there. Call us now to book your ride or make a reservation online. We are looking forward to serving you, and we are always happy to hear from you.
Limousines Taxi Services Tacoma
Are you visiting Tacoma for the first time? Are you afraid of a strange city? Worry not. Everybody feels a little nervous while visiting an unknown territory, but the good news is that we have got you covered. Whether you are here for business or pleasure, Airport SeaTac transportation provides reliable and professional taxi service in Tacoma that ensures that you reach your destination hassle-free and fast.
Nobody wants to be late from their appointments and that too in a strange city. Book our taxi service in Tacoma, and you will never be late again. We understand that you do not have any extra time to explore the city. Our drivers are from Tacoma city, and they know where to take you. They know every corner of the town with ample knowledge. They will share every detail with you while showing you around. Ask them any questions, and you will end up having a great conversation.
Now don't waste your time roaming around and getting inconvenient and unreliable taxi service, call us and you will never regret riding with us. Our friendly drivers will be a great company in case you are traveling alone. We understand that your time is precious and limited, so does ours.
You can book our Tacoma taxi service by calling us or by making online reservations. Choose what suits you the best, and we will be at your doorstep to pick you up. We believe in punctuality and grace. We are punctual, and we expect the same from you.
Our fantastic car collection includes exotic cars such as limousines, sedans, and SUVs. Book any vehicle as per your requirement. If you are on a business trip, book a sedan, and if you are traveling with family, we recommend booking SUVs or Limousines.?
Zipcodes we serve: 98101 98102 98103 98104 98105 98106 98107 98108 98109 98111 98112 98113 98114 98115 98116 98117 98118 98119 98121 98122 98124 98125 98126 98127 98129 98131 98132 98133 98134 98136 98139 98141 98144 98145 98146 98154 98161 98164 98165 98170 98174 98175 98177 98178 98181 98185 98190 98191 98194 98195 98199.
We look forward to hearing from you. TEXT OR CALL NOW (888) 775-2909