Kirkland Airport Taxi Limo | 24/7 Flat Rate Airport Taxi Limo Kirkland
Call Riders Choice Transportation in Kirkland Flat Rate, on time, SUV, VANS Quality Service, and Great Rates. No Hidden Charges. Multiple Payment Options. Book Online. Highlights: Fully Insured & Permitted, No Hidden Charges. Zipcodes 98033 98034 98083 24/7 | Free Cancellation | Complimentary Wait Time. All-Inclusive Pricing | 24/7 Customer Service | Destinations: We Are serving All WA State., On-Time Service any Time., Best Rats.
Limo Party Bus & Town Car Service in Kirkland, King, and Pierce Counties
Whether it is last-minute; You can call or Book Online with Riders Choice Transportation in Kirkland to book a reservation. Our luxurious fleet of cars, Taxi Limos, sedans, party buses, and limos is always ready to pick you up. We have 4, 6, and 3 passengers' luxury Taxi Limo sedan cars by Mercedes Benz, Lincoln MKT, and Party Buses to take you around the Kirkland areas. We offer proven, DISCRETE, late-model luxury cars, and We provide discrete limousine airport transportation for your personal needs and every requirement. Book our limousine Taxi Limo service near you in Kirkland, Washington, for 6 to 50 passengers if you are traveling with colleagues, friends, or family. We make sure you all reach your destination together and on time.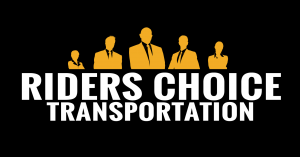 Office: Riders Choice Transportation
Toll Free: 888-775-2909
Seattle Office: (425) 406-6060 – Book Now!
Email: info@riderschoicetransportation.com
URL: https://www.riderschoicetransportation.com/
OUR FLEETS
Call Riders Choice Transportation in Kirkland. You can be confident that the route for your intended journey will be smooth riding and planned. A fully air-conditioned executive Taxi Limo car or Taxi Limo limousine of your choice will be clean and immaculately presented together with a fully uniformed chauffeur. We offer one million liability insurance policies to all our clients. Our chauffeurs are professionally attired, drug screened, and DOT licensed. We monitor all arrival flights and provide professional, courteous, prompt, and safe transportation services.
Limousines Taxi Limo Services to Airport Kirkland
Planning for a holiday or a business trip, you probably need to book a flight and a Taxi Limo to the airport to catch your flight. You must select the best cab to airport service that can drop you off at the right time and with comfort. Traveling alone is quite hectic, so why take the hassle of finding an unreliable Taxi Limo service?
Our Airport SeaTac transportation services have a proven track record of hundreds of satisfied customers. Our Taxi Limo to the airport Kirkland is the most reliable Taxi Limo service you will ever find in Kirkland. Our customers belong to every walk of life, such as corporate and personal. Why take all the hassle and frustration of dragging your luggage and finding a Taxi Limo to Kirkland airport? Give us a call, and our drivers will be at your doorstep, loading your bags in the trunk. Why drive in congested traffic and take the stress of finding parking? We are here to make your travel to Kirkland airport as more comfortable as possible.
We have the best and the cleanest fleet of cars to serve you around the clock. We have sedans, SUVs, and limousines all well equipped with the latest GPS and other technologies such as uninterrupted air conditioning systems, radio, CD players', etc. book a car according to your demand number of passengers. We also accommodate kids and toddlers by providing baby seats. The charges are very nominal, and nothing can beat the comfort you will have in our vehicles. Airport SeaTac transportation services offer affordable Taxi Limo fares. You will feel relaxed with complete peace of mind as soon as you step into our cars. Sit back and relax. .Listen to good music or enjoy the scenes. You will be at your destination on time.
Your time is precious to us. Your safety is our priority.
| Terminal # | Town Car (1-4) | SUV (4-6) | Van (6-10) |
| --- | --- | --- | --- |
| Pier 66 | $60 per car | $75 per SUV | $12 per person |
| Pier 91 | $75 per car | $85 per SUV | $15 per person |
| Seattle | $60 per car | $65 per SUV | $12 per person |
Town Car Taxi Limo Services Kirkland
Regarding the Kirkland area's best Taxi Limo service, Airport SeaTac transportation provides the most professional and reliable Taxi Limo service. We believe in professionalism, and we aim to provide a comfortable and convenient Kirkland Taxi Limo service.
We have a fleet of cars consisting of different vehicles for different occasions. We like to safeguard your integrity as well ours. We promise never to disappoint you. Our professional chauffeurs dressed up in suite will personally escort you to your destination. Just drop in time and date and leave to rest on us. We know sometimes it is not possible to book in advance due to our busy routines, you can also call us at the last minute, and we will be happy to serve you with our best Taxi Limo service in Kirkland city.
What makes us different from our competitors is that we follow the rules and regulations very sticky. Our vehicles are cleaned and inspected every day before they leave our premises. You are always in safe hands no matter what. Our drivers are well trained and well mannered. They will be a great company and can converse on diverse topics. We always keep or paperwork complete with complete details of our customers. We prefer quality over quantity, and that is what sets us apart from others.
Our customer service is available 24/7, and you can give us a call anytime you want. We also offer a detailed online booking platform where you can book a Taxi Limo ride by filling up available details of your ride, such as name, address, date and time, etc. just fill-up the form, and we will be there whenever you need us.
We look forward to hearing from you. TEXT OR CALL NOW (888) 775-2909