Are You Searching for Everett's Best Limousine Rental Service?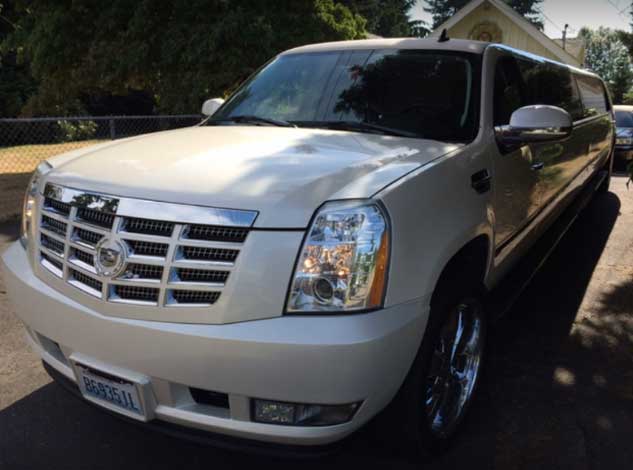 Everett Limousine Limo – Luxury & Safe Riders Choice Transportation
Ride in Comfort & Style—Everett's Premier Limousine Company. Call Today!
Get fast, affordable limousine services from or to Everett, WA. Luxurious late model limos professional drivers. Book Your Everett Limo service from or to Airport. Are you traveling For Business Or Leisure? Affordable Pricing. Online Booking. Always Available 24/7. Riders Choice Transportation is a premier provider of luxury late model limousines, town car service, and ground airport transportation. We accept (regular credit card) online payments. PayPal and non-PayPal Some hourly services, Weddings, Proms, Birthdays, Party's, Event transportation, https://www.riderschoicetransportation.com/, We're a great way to get a good deal on limo rentals in Everett. Get a free quote online today to save 10% on your next limo service.
Why us?
1) Reasonable rates!
2) On-time guarantee
3) Sedans, town cars, stretch & SUV limousines
Riders Choice – Everett Limo Service | Best Transportation Service
For those who want the extravagance of the super-stretch navigator driving in Everett without the expense that comes with the additional 4 to 6 passengers, the Everett Hummer Limo is the perfect option. Great for family or group travel: Prom season will be here before you know it. Our Everett party charter bus rental is ideal for large groups of up to 24 passengers looking for a comfortable, cost-effective solution—classic luxury transportation limo services for mid-size groups, couples, families, or business travelers.
Riders Choice- Everett Limo Service | Most Trusted Limousine Service
Call Now When you book with us, you can have peace of mind. Choose your vehicles, check availability, make your reservations, pay online, and request a telephone call-back. Our luxurious late-model executive limousine service near me, Everett, is a FIRST CLASS experience ideal for the multi-tasking executive on the go. We monitor flights and provide professional, courteous, prompt, safe limousine rentals airport transportation throughout Everett. Need a ride from the airport to where you are going?
Easy Pickup Procedure
When you land, Call Us. (425) 406-6060. When you get your luggage, walk out any door. Call us and tell us the number you are standing-at. The driver will be there within 5-10 minutes for curbside pick you up. We take care of you like family! Experience the Fun and Excitement of riding in one of our affordable luxury limousines, Everett; Corporate Accounts are Welcome. The Hummer limousine rental Everett is a perfect option for smaller groups, couples, or business travelers who want the luxury of a classic late model limousine ride.
LIMOUSINE SUV & LUXURY VAN RENTAL RATES – BEST PRICES ALWAYS
At Riders Choice Transportation, We accept American Express, Master-Card, Visa, or Cash. We also do the "Meet & Greet." Our limo drivers at the Airport terminals can meet you in the baggage claim area. You'll find our charges on our Rates page of the website for additional rates, locations, and services: 6-Passengers Stretch Limo Everett. Luxury SUV (Suburban) up to 7 passengers 8-Passengers Stretch Limo, Van up to 14 Pass, Luxury Sedan (Town Car / Chrysler. Just call (425) 406-6060 | FREE QUOTE or book your reservation online.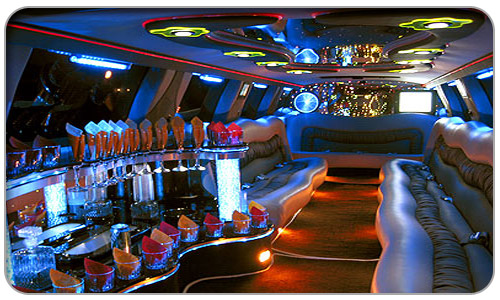 | Terminal # | Town Car (1-4) | SUV (4-6) | Van (6-10) |
| --- | --- | --- | --- |
| Pier 66 | $60 per car | $75 per SUV | $12 per person |
| Pier 91 | $75 per car | $85 per SUV | $15 per person |
| Everett | $60 per car | $65 per SUV | $12 per person |
Book Your Special Event Limousine Service with Us and Make It an Experience to Remember for a Lifetime.
1) NIGHT OUT PACKAGES
2) WEDDING PACKAGES
3) GRADUATION PACKAGES
4) WINERY PACKAGES
5) CONCERT/SPORT PACKAGES
6) BIRTHDAY PACKAGES
7) CORPORATE PACKAGES
OUR #1 PRIORITY IS YOUR WELL BEING
We stand ready to deliver safe, reliable late model luxury limousine transportation. We undergo extensive cleaning and disinfecting on our limousine rental vehicles in Everett before and after the late elite model every ride. Employees adhere to CDC health and hygiene guidelines and do everything possible to provide you with the best experience. Please let us understand your needs and concerns during this challenging time, including viable passenger social distancing options. Travel safe with us, Riders Choice Transportation! Learn more about our COVID-19 Safety Protocols here.
Top 10 Best Limo Service in Everett, WA – Last Updated – Yelp
Riders Choice has a fleet of clean, all-black, late-model limousines and Everett WA town cars "curbside pick up." Licensed through Department of Licensing incorporated by Washington Secretary of State. Our Transfers To And From, Seatac Airport Transfers, including Weddings, offers cheap options, and they are the best limo rentals. Riders Choice Transportation is Everett's Choice for friendly, late model cheap affordable limousine rentals for anyone; with us, you are the VIP and part of our DISCRETE limo clientele family.
Everett Limo Service | Best Transportation Service
All limousines are equipped with every possible amenity, Full bar, Bottled water, Free WiFi, Music, TVs, and much more. All Everett limo rentals are fully insured and thoroughly inspected by Attentive and courteous Chauffeur limo rental drivers; Constantly, All limousine drivers undergo drug tests and background checks before serving customers. We set a high standard for extraordinary limo rental services, luxury, and dependability at a reasonable rate. Book online 24/7 or call now—for Stretch Hummers Everett with more than two decades of experience.
Everett, Limo Town Car Rental Rates & Prices, Limousine Transportation
At Riders Choice Limousine, your limo rental ride is a guarantee to be waiting for you upon arrival. Why do you bill round trip in-advance for cruise Ship' transfers? We bill our cruise ship passengers in advance since that gives us confidence where the same client will not be using a diverse transportation company. There's absolutely no charge for waiting time around the airport service. Please be courteous and terminate reservations and cancel no less than 24 hours before pickup time by email or call to avoid being billed.
Get The Best Deal in Town on Late Model Black Luxury Limousines Everett
Our fleet of late-model limos Everett is maintained-meticulously by professionals trained in the Art of customer satisfaction.! Whether it is Vacation, business, or personal, we will ensure that we will be discreet and you will be safe and timely. Our limo fleet, including Stretch Limousines, Luxury Sedans, Vans, and Buses, always will be available for you. We offer Everett limo transportation services for weddings, birthdays, sports events, corporate transportation, city tours, and more. We perform weddings, corporate events, birthday parties, and special events; we're here to help within the Puget Sound area. Have you ever wished to rent a limousine? Call Now. Book Your Event with Us and Make It an Experience to Remember for a Lifetime. Toll-Free: 888-775-2909.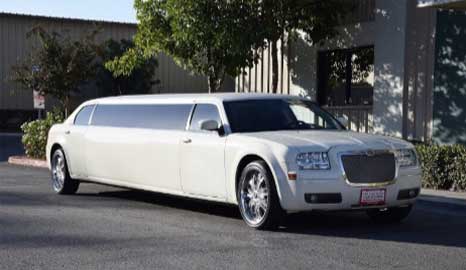 Limousines are synonymous in Everett with Luxury and have a fascinating history
The History of Limousines was popular transportation in the 1920s; the idea that inspired it had been present from the 19th century. One of its many uses was a carriage driver with people sitting inside as the riders or passengers. When limos came to be, they added more space for passengers but retained the idea of separation. Today, people love limos, and limousines are still the height of luxury; people often rent them for formal occasions. On the other hand, the term limousine or limos can also refer to some chauffeured automobile used to transport passengers, providing more extraordinary service, safety, and convenience.
Limos Let's talk about some of the best times to rent a limousine in Everett.
Arrive Relaxed & On-Time with Everett Best late-model Limo Service. We specialize in all late model limousine transportation weddings, funerals, proms, parties, birthdays, airport pickups, or any transportation necessary in Everett. Well-equipped limo rentals with all up-to-date amenities, including DVD/CD, flat-screen TVs, in-car bars for a lounge atmosphere stripper pole included. Neon and strobe ceiling and floor lighting most sports events revolve around football, baseball, and basketball. Uniquely, Vehicles have 22 passengers Hummer, ten passenger Chrysler, ten passenger Lincoln, 15 passenger van, seven-passenger Escalade SUV s, and many passenger town-car.
Riders Choice Transportation Service rates are the best in late model limousine service
Whether you are traveling on business, personal or any other occasion Sporting Event/Concert Limo Rental Special: 6-hour package in our ten-passenger stretch Lincoln limo. Trips Arrive Relaxed & On-Time with Chauffeured Executive Transportation Service. Corporate Transportation. Event Transportation. Other companies might promise you one thing, and then they do not deliver the same quality or customer service. Riders Choice Transportation offers Complimentary Car Seats. Corporate Ground Transportation, Airport Transportation Services, Special Events. Executive Sedan Service. On-Demand Service.
Prom
Party event planning for Best prom venues in Everett dances, bar mitzvahs, weddings, nights out on the town for proms and special events; Renting a limousine party bus assures that everyone gets to their prom dinner occasion safely, collectively, and on time. Sedans SUVs Limos Coach/Minibusses Party/Limo buses Vans Online discount. Reserve online. Call us today.
Things to Know About Limousines
As impressive as limousines are, there are a few things to consider when renting one. Limousines can be less expensive than taxis or rideshare. And even safer and much more professional. It's as much about the experience and the value you get for the money you spend. At Riders Choice Transportation, our Everett Limo rental Service has been a leader in corporate and personal late-model limousines Town Cars and charter bus airport transportation for over ten years.
Call Riders Choice Limousines for yourself
Going to a concert or getting a day of wine tasting are great reasons to rent a limousine. Birthdays, Anniversaries, and Graduations are always more Fun with a limousine service. Need to get somewhere that you cannot fly to but is farther away, and you prefer to drive? Call Riders Choice Limousines for yourself, and you'll quickly see why we stand out among the top affordable limousine companies from or to Everett—guaranteed Flat rate to any Everett and Everett downtown hotels nearby areas. Well-maintained fleet; experienced drivers. We give excellent customer service, with a well trained and professional chauffeur drivers (425) 406-6060.