Lynwood Town Car Service & Airport-Taxi's – Lynwood Airport Taxi Transportation & Limo Rentals 24/7
Call Riders Choice Transportation in Lynwood Flat Rate, on time, SUV, VANS Quality Service, and Great Rates. No Hidden Charges. Multiple Payment Options. Book Online. Highlights: Fully Insured & Permitted, No Hidden Charges.
24/7 | Free Cancellation | Complimentary Wait Time. All-Inclusive Pricing | 24/7 Customer Service | Destinations: We Are serving All WA State., On-Time Service any Time., Best Rats.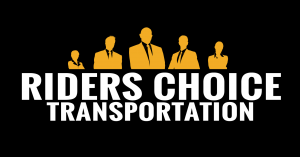 Need Airport Taxi Service info in Lynwood for Corporate, and all occasions.
Whether it is a last-minute CALL Riders Choice Transportation in Lynwood for booking a reservation, Our luxurious fleet of cars, taxis, sedans, party buses, and limos is always ready to pick you up. We have 4, 6, and 3 passengers' luxury taxi sedan cars by Mercedes Benz, Lincoln MKT, and Party Buses to take you around the Lynwood areas. We offer proven, DISCRETE, late-model luxury cars, and We provide discrete limousine airport transportation for your personal needs and every requirement. Book our limousine taxi service near you in Lynwood, Washington, for 6 to 50 passengers if you are traveling with colleagues, friends, or family. We make sure you all reach your destination together and on time.
SeaTac Town Car Taxi's & Party Bus Limo Service – Lynwood Airport Car Service Features
Our high-quality airport taxi limos in Lynwood come with all the add-ons and features you are looking for, our vehicles are licensed and well maintained. Each one of the cars is insured and checked before meeting you at the Airport. You can give us a call when you land, but we recommend booking in advance to avoid any last-minute rush. We have secure payment methods. Credit cards are accepted as well as cash payments. Pay as you please. There are no hidden charges to make you uncomfortable at the last minute.
Office: Riders Choice Transportation
Toll Free: 888-775-2909
Lynwood Office: (425) 406-6060 – Book Now!
Email: info@riderschoicetransportation.com
URL: https://www.riderschoicetransportation.com/
OUR FLEETS
Call Riders Choice Transportation in Lynwood. You can be confident that the route for your intended journey will be smooth riding and planned. A fully air-conditioned executive taxi car or taxi limousine of your choice will be clean and immaculately presented together with a fully uniformed chauffeur. We offer one million liability insurance policies to all our clients. Our chauffeurs are professionally attired, drug screened, and DOT licensed. We monitor all arrival flights and provide professional, courteous, prompt, and safe transportation services.
Rent SeaTac Taxi Cabs: Get a Ride to Lynwood & Tacoma Airport | Lynwood
Have you been traveling for hours? Are you stressing out about finding an airport taxi?
CALL Riders Choice Transportation in Lynwood 24 hours per day, 365 days per year. Our Airport SeaTac taxi transportation service provides well equipped late model luxurious and clean airport taxi limos, sedan taxis to save you all the hassle. We offer affordable, convenient, and professional Lynwood based airport taxi services for our valuable clients. Our charges are affordable and competitive for other companies. You can always compare our services and friendly customer support.
CALL Riders Choice Transportation in Lynwood. We are best known for our friendly services and punctuality. No one can beat the quality of the services we provide. Our professional drivers are expert and go through detailed scrutiny before they can drive you around. They have complete knowledge of the vehicle they drive. So, sit back and relax. You will reach your destination safe and sound.
Our Lynwood airport taxi service is the best taxi service that we provide. The quality service, clean, and well-maintained vehicles set us apart from our competitors. The large fleet of our cars includes limousines, sedans, and SUVs. We can accommodate large groups of people ranging from 6 to 20 passengers. You can book any vehicle depending on the group size and affordability.
CALL Riders Choice Transportation in Lynwood. Our modern cars are also well equipped with the latest technology such as GPS, state of the art air conditioning systems and radio, etc. your comfort is our priority, and we are proud to serve you. Next time you need an airport taxi Sammamish, give us a call, and we will be waiting for you at the Airport. Our well dressed and well-mannered drivers will greet with a smile, holding your name card. Just hand over your luggage and sit in new comfy cars to unnerve the tiredness of traveling.
Airport Taxis, Sedans, Limos & Party Buses – 30 Passengers Party Bus Rentals near Lynwood
Airport Taxi Lynwood
Our Airport SeaTac Taxi transportation service brings you an affordable, super luxurious, and pleasant ride from the Airport to your destination. We created this platform to help you find the best car service in town. We aim to facilitate our customers to the utmost level by providing the highest quality airport taxi services for the Lynwood areas. We have 24/7 customer service, and we are available to pick you anytime, anywhere. Just give us a call, and we will be there before you arrive.
Taxi to Airport Lynwood
Need a ride? It is good to know that you are getting out of town. It does not matter whether it is a business trip or personal; traveling always leaves you rejuvenated and fresh. And the good news is, we are still here to make your trip
full of fun and comfort.
We provide taxi to airport Lynwood services 24/7. Our staff is always available in case you have any questions. Call and book our services any time you like. You can book the services by calling or through our website. We have a fantastic and beautiful collection of cars, sedans, SUVs, limos, taxis, and party bus limousines to provide you tremendous experience. Our drivers have complete knowledge of the city and are expert drivers. Choose any vehicle from our limousines, SUVs, and Sedans to create beautiful memories. Are you traveling with family or friends? Worry not. We got you covered. Select 6, 8, or 20 passenger vehicles and ride with fun.
Traveling can be fun when it comes to Airport SeaTac transportation services. We make sure that you have comfort as well as safety while driving with us. Our cars are in excellent condition with the latest GPS information system. Our team is committed to taking care of your tight schedule, and we promise that you will never miss a flight again if you ride with us.
We have an extensive online reservation system. You can book our airport taxi anytime to avoid rush hours. The reservation portal is simple to use. All you must provide is the necessary details of your arrival and departure dates and times, name, address, etc. If you still do not feel like booking online, give us a call, and we will be happy to serve you.
Zipcodes: 98036 98037 98046.
We look forward to hearing from you. TEXT OR CALL NOW (888) 775-2909